Rides
The Akron Zoo has several unique rides and experiences that make a great add-on to any visit!
Carousel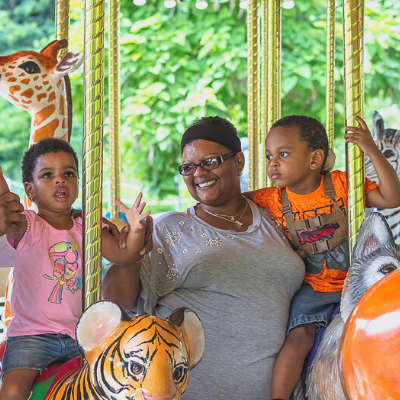 Take a wild ride on the Conservation Carousel, featuring 33 animals from around the world. Hop on a ladybug, penguin, giraffe, tiger or one of the many other one-of-a-kind, hand-carved wooden animals.
Children under 42 in. must have an adult (18+) to stand next to them during the ride. Accompanying adults for children under 42 in. are free.
ScooterPals Fur-Wheelers™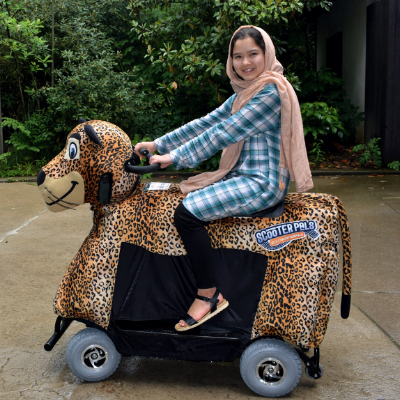 Rent a ScooterPals Fur-Wheeler during your visit to the zoo. ScooterPals Fur-Wheelers are full-sized seated electric scooters that are dressed as animals. There are five plush scooters available – a lion, giraffe, rhino, leopard and a black bear.
ScooterPals are available to rent at the lemur building. Scan the QR code on your phone at the station. Credit cards only. Cash or check is not accepted. 
$5 rental fee
$0.35 per minute
Driver must be 16 years or older. Children over 24 inches tall are able to ride with an adult. Only two Adults, or one adult and up to two children per scooter, with a maximum combined weight of 450 lbs. ScooterPals are available on a first-come, first-served basis.
All safety protocols must be reviewed prior to ride. 
Serengeti Cyclone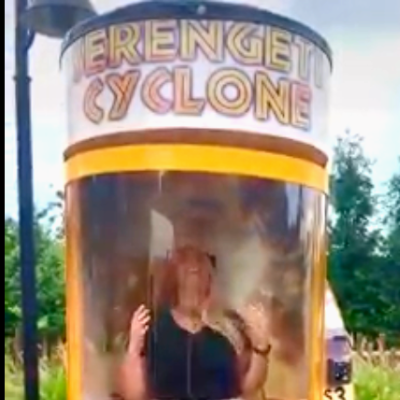 Check out the Serengeti Cyclone wind machine, located in Pride of Africa. The machine allows guests to experience hurricane-force winds up to 78 mph!
Train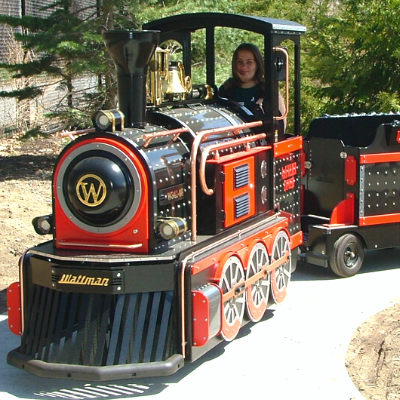 Visit the Pride of Africa Train Depot and take a ride on the A&K Wilber Express or the Considine Express. Riders will enjoy a train journey and a unique look at our African lions! Tickets can be purchased at the Boma.
Children ages 5 and under require an adult (18+) to ride with them. Accompanying adults for children 5 and under are free.
Virtual Reality Undersea Explorer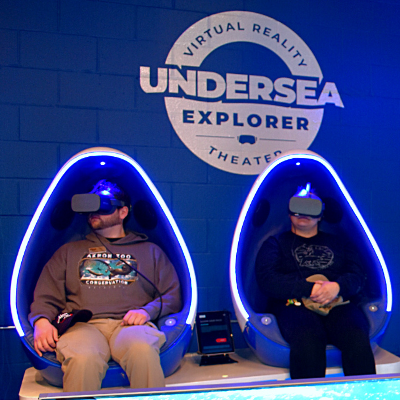 You can now go diving with sharks in the safest way possible - through virtual reality! The Undersea Explorer takes you on a five-minute-long adventure that includes motion seats. This virtual reality experience, in partnership with Immotion VR, is located in Curious Creatures.
Guests must be 40 in. or taller to ride Undersea Explorer.
Bonus Cards
The purchase of a bonus card is a great addition to your Akron Zoo visit. Bonus cards are a $25 value and can be used on the carousel or train, as well as cracker sales at the Boma. Once your card has been completed, it can be redeemed for 10% off one item in our Gift Shop.
To receive your bonus card, you'll need to show your photo ID at the ticket counter during your next visit. Bonus cards will be kept at the ticket counter for 60 days after purchase. If your next visit is after 60 days, please call the zoo at 330-375-2550 to arrange for the pick-up of your Bonus Card.
---
Play
Play is an important part of learning, and we take learning seriously here at the Akron Zoo. Check out these play spaces during your visit. Please note that some play areas close seasonally for guest safety.
Corridors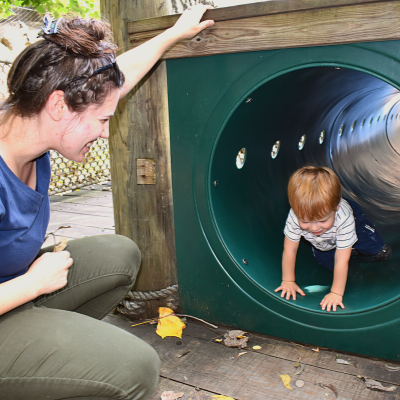 The corridors play area is located in Legends of the Wild, next to the jaguar habitat. In this play area, children can climb through tube corridors and run across the popular rope bridge while learning how animals travel through corridors of trees for safe passage through the rainforest in high population areas.
Gibbon Slide and Treehouse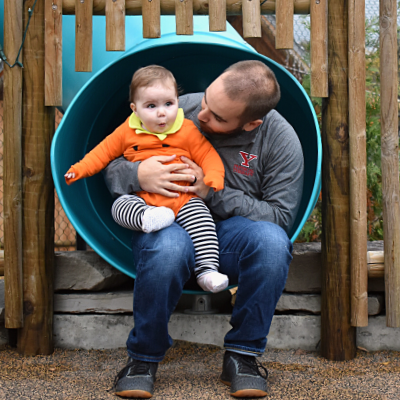 In Lehner Family Foundation Wild Asia, guests will get a bird's eye view of our outdoor white-cheeked gibbon habitat from this unique treehouse! The treehouse has full-length windows with a great view of the gibbon treehouse platform, so guests can come nose-to-nose with these lesser apes. To exit the treehouse, guests may use the stairs, or slide through a tube slide to return to the main path.
For your safety, please follow all of the posted slide rules.
The gibbon slide and treehouse will be closed during the snow season. Call the zoo to find out if the slide will be open on the day of your visit.
Frontier Town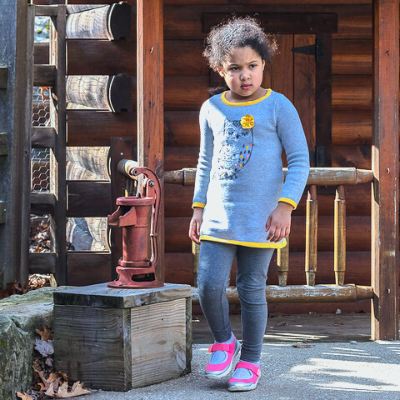 It's fun to pretend! In Frontier Town, located in our Wild Prairie area, children will have a great time using their imagination to become a shopkeeper, farmers or pioneers. Cabins are child-sized, making them great for play, and benches offer a great place for adults to rest for a while.
Open June – August
Misting Station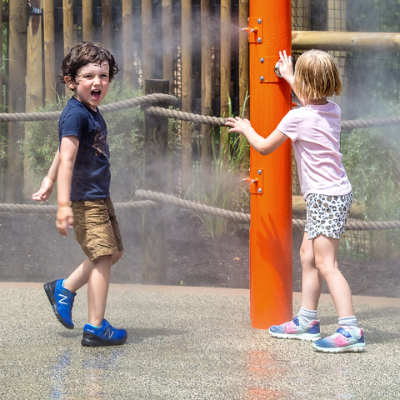 You will love the misting station in Landon & Cynthia Knight Pride of Africa, located in between the lion and Speke's gazelle habitats! Guests can cool off while also learning more about the clean water crisis in Africa through play interactives.
For your safety, keep shoes on while playing in the misters.
Otter Slide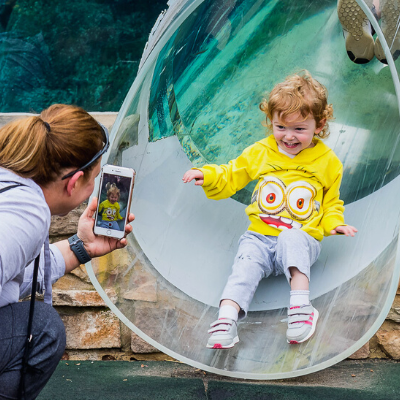 Located in the Mike & Mary Stark Grizzly Ridge at the North American river otter habitat, this slide gives guests the opportunity to interact with our river otters without ever getting wet. Climb 33 steps up to find a breathtaking view of downtown Akron, then enter into the clear acrylic tube as you slide 24 feet through the river otter habitat.
For your safety, please follow all of the posted slide rules.
The otter slide will be closed during the snow season. Call the zoo to find out if the slide will be open on the day of your visit.
Prairie Wagon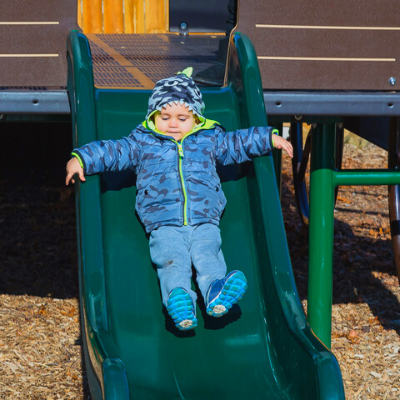 Located in Wild Prairie, the prairie wagon playground is perfect for letting out some energy. Children can climb up the wagon and slide down the slide while parents enjoy a refreshment from the nearby Grasslands Café.
This play area is temporarily unavailable due to construction.