During your visit to the Akron Zoo, rent a stroller, wheelchair or scooter for the duration of your visit. Rentals are available at the Survival Station or Gift Shop. 
Single stroller: $8.50
Double stroller: $12.50
Electric scooter: $27.50
Wheelchair: Free
Sales tax will be added to rental prices.
All rentals are available on a first-come, first-serve basis. Children must be at least 12 months of age and have the ability to sit upright by themselves to ride in a stroller.
---
ScooterPals Fur-Wheelers™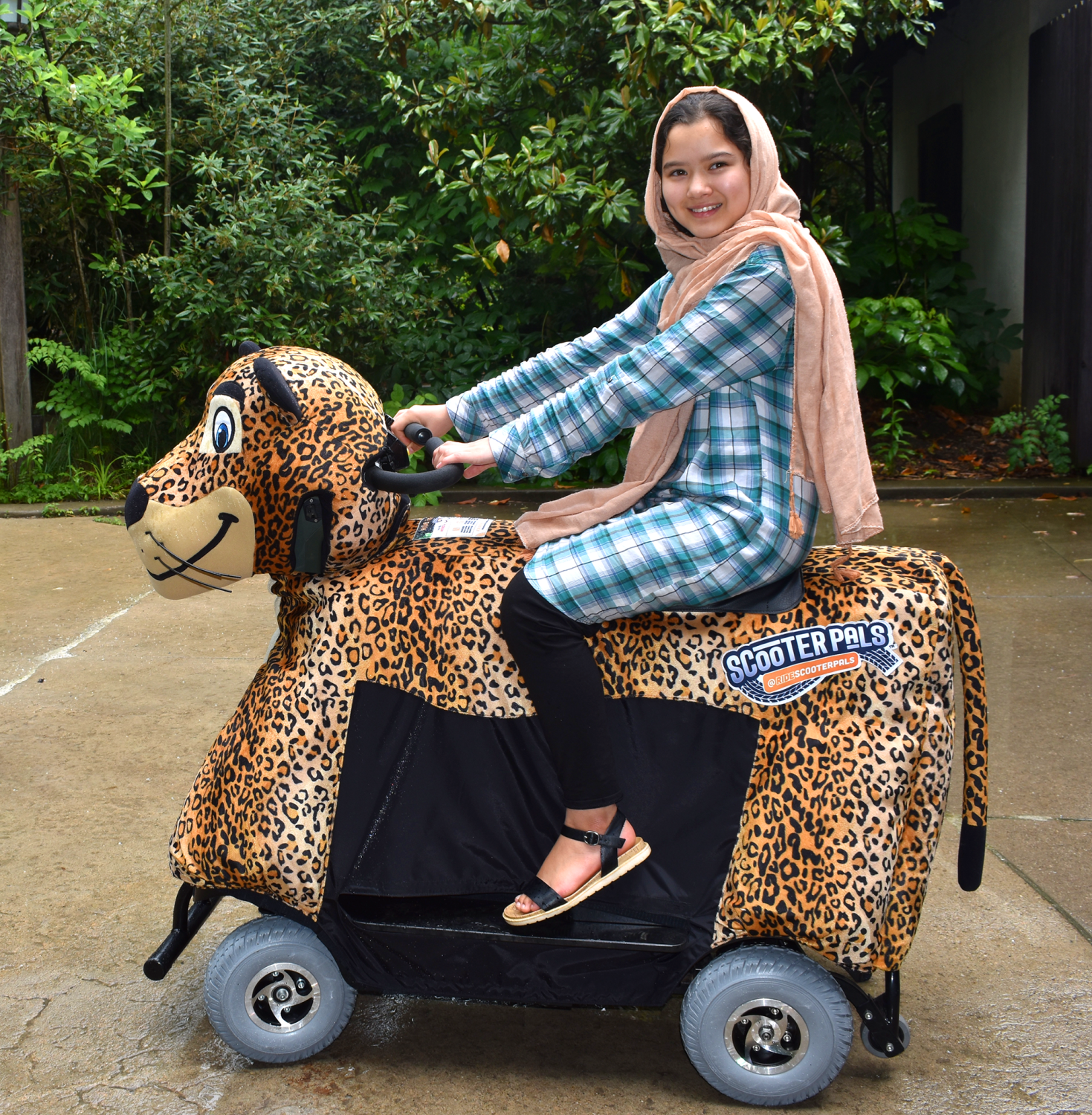 Rent a ScooterPals Fur-Wheeler during your visit to the zoo. ScooterPals Fur-Wheelers are full-sized seated electric scooters that are dressed as animals. There are five plush scooters available – a lion, giraffe, rhino, leopard and a black bear.
ScooterPals are available to rent at the lemur building. Scan the QR code on your phone at the station - credit cards only. Cash or check is not accepted. 
$5 rental fee
$0.35 per minute
Driver must be 16 years or older. Up to two children over 24 inches tall are able to ride with an adult. There is a maximum combined weight of 450lbs per ScooterPal. ScooterPals are available first-come, first-served.
All safety protocols must be reviewed prior to ride. 
Remain seated at all times. Both the driver and the rider must be seated for the ScooterPal to operate. 
Do not bump into other ScooterPals, people or things. 
No Dippin' Dots or Kona Ice while riding. 
Do not drive in or around the splash pad. 
Turn off and take key if unattended.
Have fun!