View the Akron Zoo map below to help plan your visit.
Looking for another format?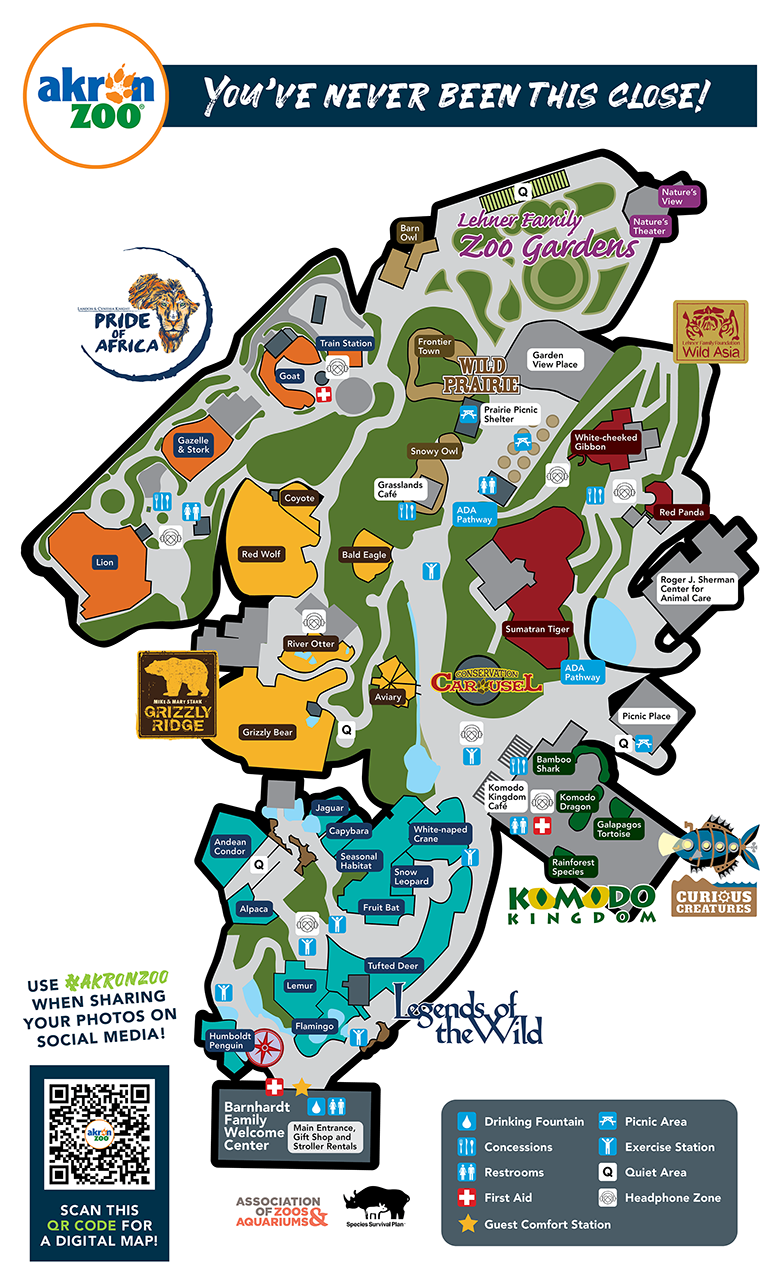 Current Construction Updates
In our Wild Prairie area, we are constructing a new building, called Garden View Place, which will allow for flexibility in the care of our animal residents. It will help us have a dedicated retirement area for our elderly animals, provide seasonal requirements for temperature-sensitive animals and allow new animals to acclimate before they move to their permanent habitat. It will not be open to the public, but will increase our abilities to provide exceptional care of our animals. Garden View Place will be complete later this year. Construction does not impact any of our current animal habitats.

September 19 to mid-October we will be repainting the large compass on the ground in Penguin Point. Guests will still be able to walk through the area, but some sections of sidewalk will be temporarily barricaded. 

Our Picnic Pavilions will be closed on October 3 as we make repairs to some of the walkways. Other seating can still be found throughout the park.

October 3 through 9 we will be closing the hill between Carousel Plaza and our bald eagle habitat for repaving. Guests will still be able to access Grizzly Ridge, Pride of Africa and the Lehner Family Zoo Gardens through Lehner Family Foundation Wild Asia.