View the Akron Zoo map below to help plan your visit.
Looking for another format?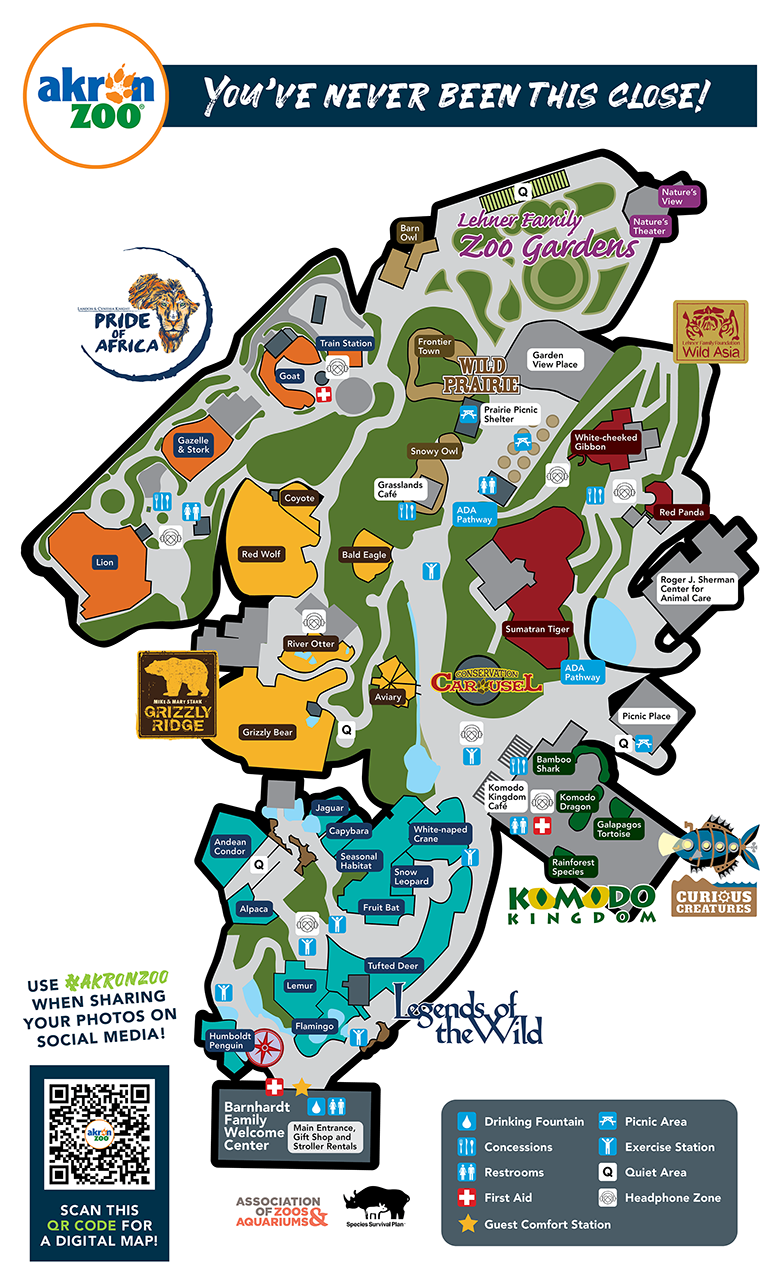 Current Construction Updates
In our Wild Prairie area, we are constructing a new building, called Garden View Place, which will allow for flexibility in the care of our animal residents. It will help us have a dedicated retirement area for our elderly animals, provide seasonal requirements for temperature-sensitive animals and allow new animals to acclimate before they move to their permanent habitat. It will not be open to the public, but will increase our abilities to provide exceptional care of our animals. Garden View Place will be complete later this year. Construction does not impact any of our current animal habitats.