11 a.m. - 4 p.m.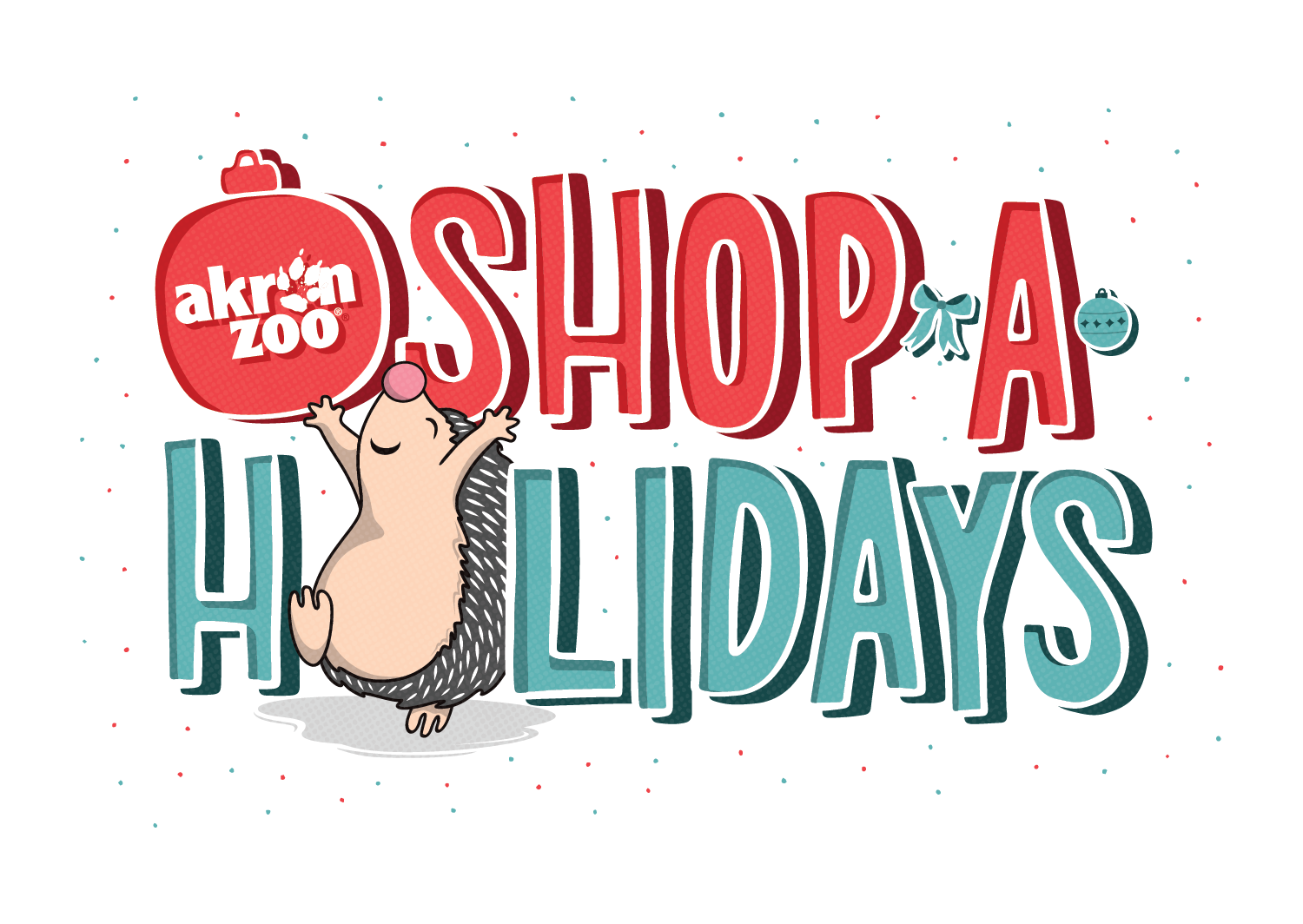 Visit the zoo for this brand new, one-of-a-kind shopping experience.
Stop by Komodo Kingdom to visit the booths of local vendors, or shop in our gift shop for all of your holiday needs. Once you are done with your shopping, explore the zoo and visit all of your favorite animals!
Admission to the zoo is free during this event. Parking rates apply.
2022 Vendors
4 Paws Art
Akron Zoo Animal Art
Akron Zoo Chapter of AAZK
Amber Acord and Kara Hannah
Amber and Ice
Amy Mothersbaugh
Artful Cricket
Artistic Carved Glass
Arrondi Company
Blackrose Bubbles
Blistering Pig Farms
By My Own Design
By the Lake Jewelry
Clay Engineer
C.M. Manfredi's Emproium of Wonders
Coloratura Creations
Designs By Lauren
Gameday Sportswear
Gift Mill Run
Granny Hannie
Green Roof Designs
Hen & Company/Lisa Shelton
Honey's Babies Candles
Jen Kindborn
K6 Kustom Kreations
Kassy's Cookies and Sweets
KG Illustrated Goods
LeLe Fox
Liv a Lil
Live Dream Create
Lohcal
Mae Bee Honey
M'Ornaments
Morninghouse Studio
My Eco Shop
Obsidian Chef
Peppermint Narwhal
Pitty Creations
SaraJosepine Art
Sassy Dog
Shellz Soaps
Sprinkle it!
Tipsy Designs
Wallflower and Co.
Women of the Cloud Forest
Yinspired
If you have questions about this event or other gift shop vending opportunities, contact Eric Nauth at e.nauth@akronzoo.org or 330-375-2550 ext. 7410.