Forestry Engineer Baba Dioum once said, "In the end we will conserve only what we love, we will love only what we understand and we will understand only what we are taught."
To teach, to understand and to love wildlife is the mission of the Akron Zoo's Education Department. By educating our guests, we hope to build connections to the natural world and spark lifelong curiosity in guests of all ages. This National Education Day, I'd like to share a few of the ways your Akron Zoo contributes to learning, understanding and love of wildlife through education.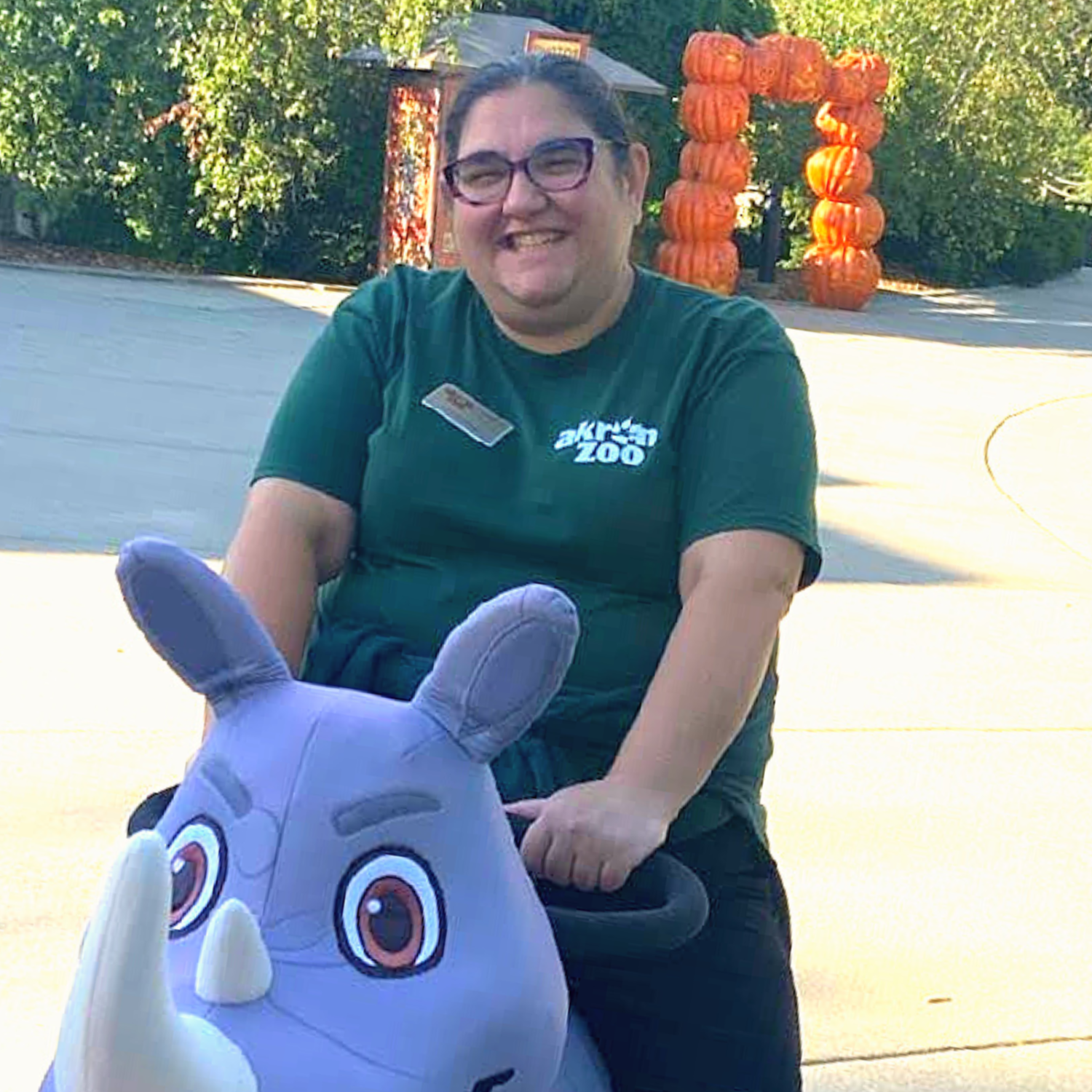 I joined the Akron Zoo's Education Department a little more than a year and a half ago, after roughly a decade of working in zoo education at another institution. I traveled all the way from Arizona to work with this amazing team and it has been a dream to have this opportunity. Today, I am the Camp Coordinator of the Akron Zoo's ZooCamp, a summer programs where children 6 to 16 years old can learn about zoo animals, animal behaviors and wildlife in general. We also provide a Junior Keeper Experience, where teens can test out being a zookeeper, and Family Camps, where adults who are young at heart can join their children or grandchildren in some zoo fun! But what does a Camp Coordinator do when camp is done for the season?
I plan other education programs, of course! When the camp season is all wrapped up, it is time to start planning our Family Adventure programs! Holiday Family Adventure and Winter Break Family Adventure, for example, are special December experiences that allow the whole family to make memories to last a lifetime. We also offer exciting behind-the-scenes programs for guests, including Rise and Shine Safari Tours and Get Closer Experiences. In addition to opportunities in the park, we also have many off-grounds educational programs, such as our Zoovivor presentation, where students in local schools can learn about amazing adaptations that help animals survive in their native habitats! When not planning exciting adventures, I even get to take animal ambassadors to classrooms, churches, libraries, scout troops, retirement centers and community events as part of our ZooMobile program. This gives us the chance to reach those who might not easily make it out to the zoo and still present them with opportunities to learn and connect with our natural world.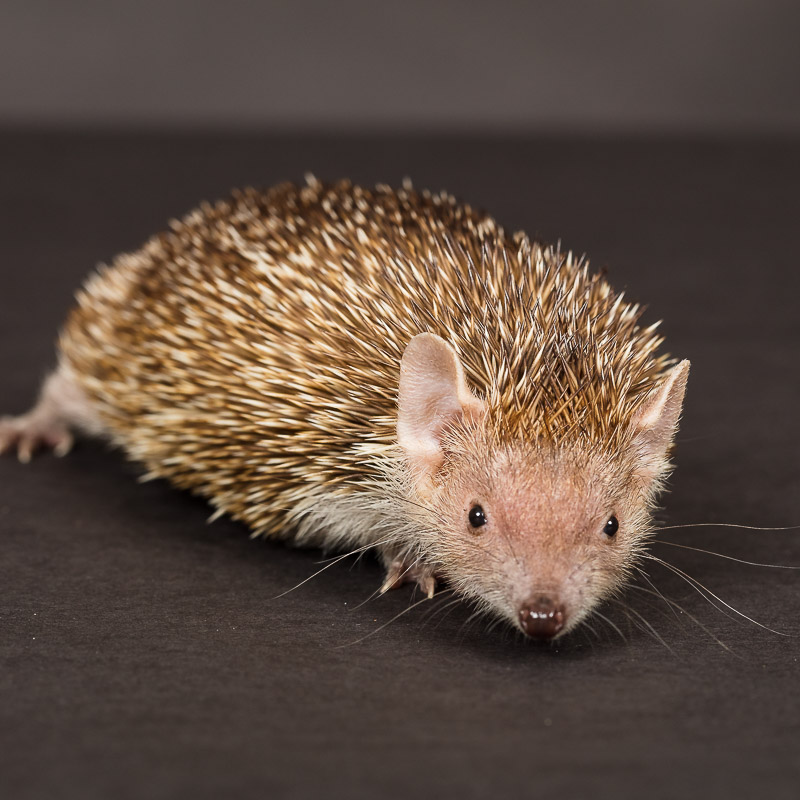 Though I love creating and facilitating our education programs, one of my favorite parts of my job is making art with our animal ambassadors. Animal art is a favorite form of enrichment for many of our animal ambassadors. They love stepping in and sometimes tasting the squishy, non-toxic paint, and making beautiful artworks as a result. You may not know this, but Thistle, the lesser Madagascar hedgehog tenrec, is a skilled artist! This prickly little mammal really enjoys a stroll through some paint and onto a canvas, and her tiny toes leave some super cute footprints! Guests can purchase her artwork, as well as paintings created by other animal ambassadors, in our gift shop! Animal art allows you to bring a little piece of the zoo home with you while also making a positive difference for our animals! Proceeds from art sales help to support conservation, education and animal care at the Akron Zoo.
In addition to creating art, let's not forget that working in the Education Department means I get to spend time with many of our ambassador animals. Building trust with these animals takes time and practice. Every day I work with the animal ambassadors to make sure they are comfortable, healthy and excited about interacting. Here at Akron Zoo, we are passionate about animal well-being, so the choice to participate in trainings and behaviors is in the animal's paws/claws. Some days, this means I'm working on building a bond with Ande, the guinea pig, using carrots and butt scratches. Other days, I'm practicing an educational talk with Jose the rainbow boa in Komodo Kingdom.
Part of the fun of this job is no two days are ever the same! I love building connections between people and animals, and there are always new programs to plan, art to be made, things to learn and cool topics to teach! You never know when you might introduce someone to their new favorite animal or encourage them to fight to protect wildlife and our world!
Written by Leah Wacks, ZooCamp Coordinator. Published Nov. 11, 2022.