If you have visited the Akron Zoo over the course of the last year, you have likely noticed a rather large construction project just outside of our Lehner Family Zoo Gardens. This new building, which is nearing completion after several long months of construction, has been named Garden View Place and will help the zoo continue to provide the highest possible standard of care for all of our animal residents.
If you think the name "Garden View Place" makes the new facility sound a bit like a retirement home, you're not entirely off base. The space will provide flexible housing for animal residents in a wide variety of circumstances, including habitat construction or repair, animal pregnancy, seasonal accommodations, quarantine or illness – just to name a few. This space will also serve as a permanent home for geriatric animals who the zoo has cared for throughout their natural life, but who are now too old to reside in public habitats and need a space more accessible to our veterinary team. The building features several specialized areas, both for animals and the staff providing their care, including two hoofstock stalls (one with a heated floor), two outdoor paddocks, three multispecies spaces with indoor and outdoor areas and a dedicated keeper workspace.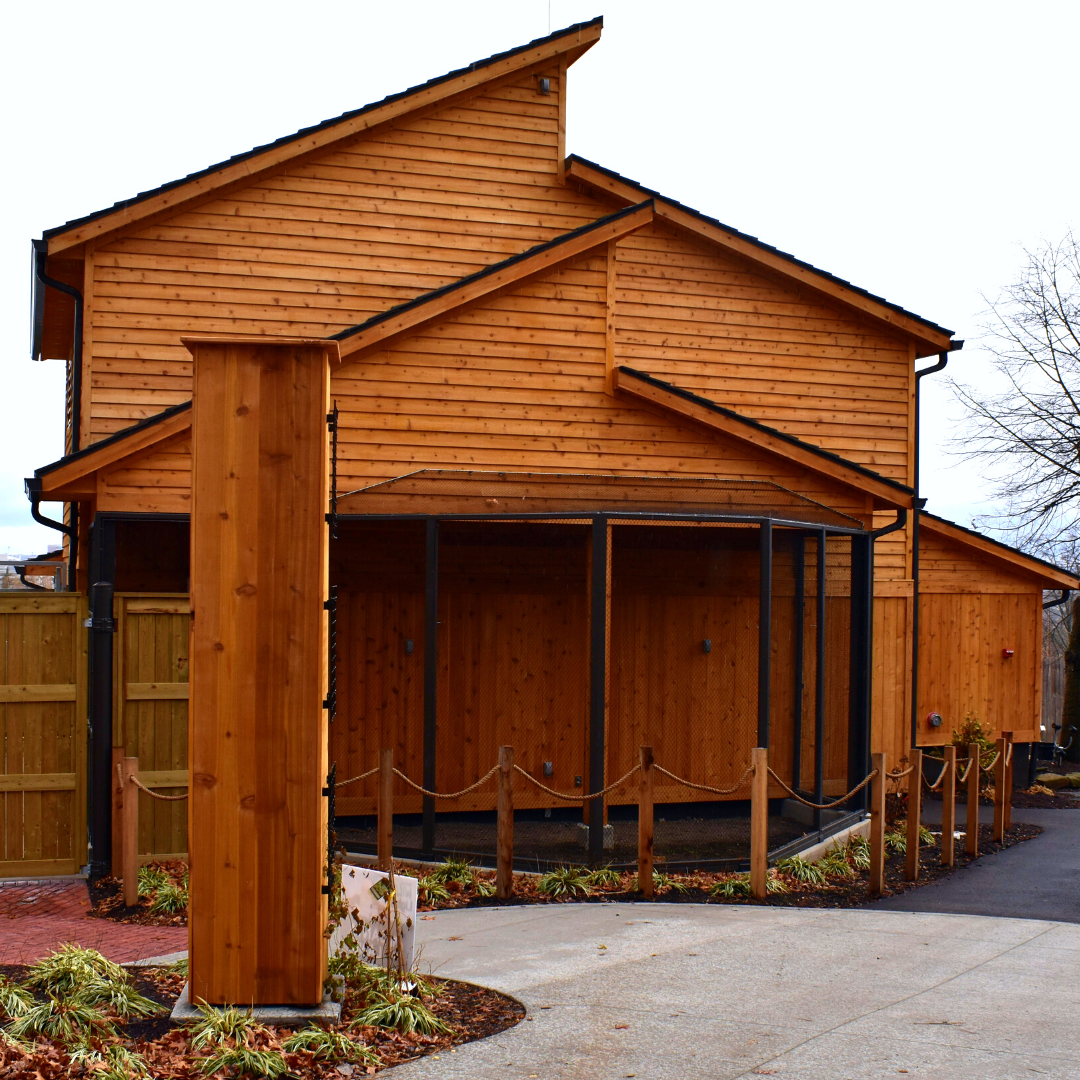 As the zoo continues to grow, our need for additional animal care facilities has also increased. Unfortunately, as updates are made to the standards set by the Association of Zoos and Aquariums (AZA), the zoo has recognized that some of our facilities were no longer best suited to meet the needs of our animals. Since late 2019, the only alternative animal space available at the zoo was located in our Roger J. Sherman Center for Animal Care. With the opening of Garden View Place, we are greatly increasing our ability to supply our animals with the best care possible in a variety of circumstances.
At this time there are no animals specifically designated to move to the area once completed. However, the open space provides us with the facilities necessary to quickly respond to situations concerning animal health and well-being. For example, if the zoo were to be notified of an increase in cases of highly pathogenic avian influenza (HPIA) in our area, these flexible spaces could provide protected spaces for several of our avian species who may be susceptible.
Though Garden View Place will not be open to the public, it does feature a public bird habitat on the outside, facing the gardens. At this time, there are still a few adjustments to be made to the habitat before it is fit for residents. Keep an eye out for animals moving into this habitat early next year!
At the Akron Zoo, we are only able to provide excellent care for our animals because you make it possible. Thank you for your continued support! We are grateful for the ability to help secure a future for animals, both in our park and around the world!
Written by Erica Rymer. Published Nov. 28, 2022.